3 Courses For the Price Of One
HACCP 1 Course €29
HACCP 2 Course €39
HACCP 3 Course €95
With Free
Allergen Awareness
&
Slips Trips & Falls Certified Courses
With Every HACCP Course Purchased*
For RAI Members Only Offer Ends January 14th 2021
Get in Touch to Buy Group Courses or for More Information
Discounts of 10% for groups over 10 learners. 
Award-Winning Irish Leading Provider of Online Food Safety Training
Instant certification 100% Success Rate
Money-Back Guarantee
Finish at Your Own Pace Within Hours
"Learners can hold their phone to the screen and see elements move in three dimensions, popping out of the screen, in an experience we are more used to with the very high end of video games than in workplace training."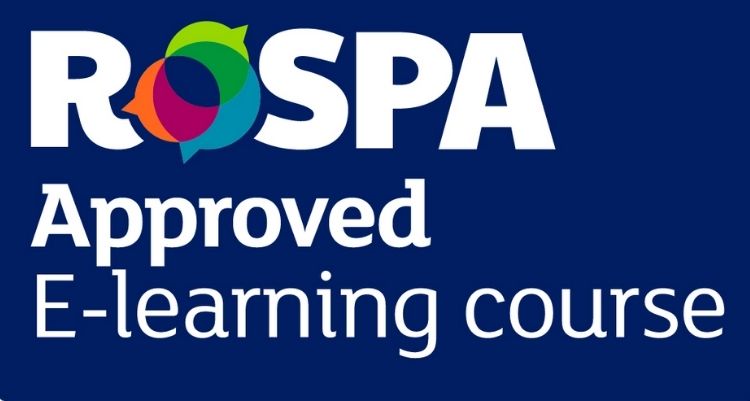 Quality Experience
We have developed the best in class online Health and Safety training courses, using the very best of modern technology.  Our team have a wealth of experience in training and implementing health and safety standards across the globe, and we fully stand behind all our training courses.
Any questions? Call our friendly staff or email info@acornstar.com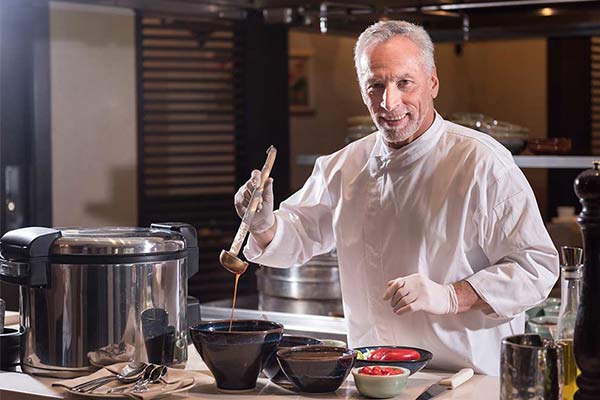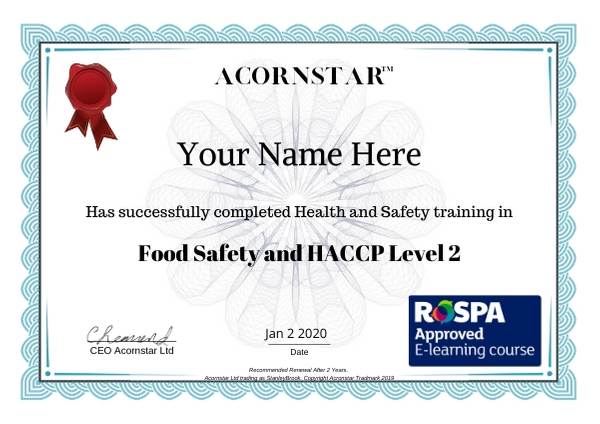 All New ROSPA Approved 2019/2020 Irish Food Safety Courses as Set out by the Food Safety Authority of Ireland
Our all-new 2019 Food Safety and HACCP training courses content cover the syllabus requirements specified by the Chartered Institute of Environmental Health and the Food Safety Criteria by the Food Safety Authority of Ireland and are fully approved by RoSPA.
We offer a money-back guarantee if you are not happy with our online courses or service, no questions asked.  T&C apply but nothing silly, if your not happy we're not happy.
Citlali Ramírez

I have done my third course with Acornstar, I´m so happy because i really like... read moreI have done my third course with Acornstar, I´m so happy because i really like the way that they explain and they give the information and during the course they are asking few things and that is perfect to be prepared for the final test. Also the courses in general are so dynamic, in this way is better to learn and keep the information in your head. read less - 07 Aug 2020

Sandra Flynn

I found my whole experience with Acornstar Ltd very professional, they give clear and easy... read moreI found my whole experience with Acornstar Ltd very professional, they give clear and easy step by step information but also get across the lesson altogether a vey pleasent experience read less - 04 Aug 2020

Tania Caldera

I consider it to be a fairly comprehensive and well explanatory course. quite advanced in... read moreI consider it to be a fairly comprehensive and well explanatory course. quite advanced in technological technique to better understand the content. excellent initiative to offer it online and with accessible promotions for all people interested in expanding their knowledge of industrial safety and hygiene. grateful for such an excellent course read less - 21 Jul 2020

Rohit Nair

The team was quick in responding back to some technical issues and had it resolved... read moreThe team was quick in responding back to some technical issues and had it resolved within few minute.Complete my course and it was very informative. Will recommend this website to anyone and everyone. Thank you read less - 11 Jul 2020

Chidozie Ufoh

It's very easy to sign up on the website after purchasing a course. The courses... read moreIt's very easy to sign up on the website after purchasing a course. The courses I done were very well done, the videos and PowerPoints have high quality, get straight to the point and well written. I highly recommend this product to anyone that's looking to do their HACCP. read less - 11 Jul 2020

Suzanne Mc Geady

AcornStar have proven to be very professional and provided top class training bundles for our... read moreAcornStar have proven to be very professional and provided top class training bundles for our whole team. The team made themselves available for any assistance needed. All our staff could complete training at their own pace using high quality interactive platform for learning and upskilling from the comfort of their own home.excellent customer Care Cathal and Siobhan were very informative and helpful and provided excellent content in the courses provided. Would highly reccomend this Company. read less - 11 Jun 2020