Food Safety & HACCP Level 2 Online Training
Easy To USe
Simply choose which courses you need and start, pick up where you left off anytime. 
Internationally Certified
This course is approved by RoSPA, this demonstrates the high quality and credibility of this training course.
Money Back Guarantee
We will make a full refund should the user be unhappy with the course,  T&C's apply, but nothing silly.
Food Safety and HACCP Level 2 Certificate
The training course is approved by RoSPA.  RoSPA is a leading organisation in health and safety, actively campaigning for the promotion of health and safety and change in legislation to reduce hazards and keep people safe. The "Approved by RoSPA" stamp of approval demonstrates the high quality and credibility of our Health and Safety training courses.
On completing this course, learners should be able to:
Explain why Food Safety is important

Describe food hygiene law and why HACCP is relevant

Identify the main food safety hazards and control measures

Outline food safety practices

Outline prerequisites to HACCP and the 7 principles of HACCP

Understand the requirements for establishing a HACCP system

Outline the importance of implementing and maintaining a HACCP system
Food poisoning caused by incorrect food handling and hygiene practices within the food industry can result in severe illness, and in extreme cases may be fatal.  It is a legal requirement under Regulation (EC) 852/2004 that all food handlers undertake food safety training appropriate to their work activities. Our Acornstar Food Safety Level 2 training course content covers the Level 2 syllabus requirements specified by the Chartered Institute of Environmental Health, and the Food Safety Level 2 Criteria by the Food Safety Authority of Ireland.
Interactive Learning

Augmented Reality Interactions

Immersive 360 Video

Case Studies

Instant Certification

Audio Voiceovers

Next Generation Technology

Completed in approximately 2 – 5 Hours
Introduction

Food Safety Hazards

Micro-biological Hazards

Food Safety Legislation

Clean and Safe Premises

Waste and Pest Control

Personal Hygiene

Food Contamination

HACCP Delivery to Storage

HACCP Food Preparation to Service

Test
Food Safety and HACCP Level 2 Certificate
This course is aimed at those managing food safety or who are involved in the food preparation, service, handling and storage of foods.  The course is suitable for all working professionals in the catering sector, including restaurants, hotels, cafes, bars, fast-food outlets, takeaway outlets, mobile food trucks, kitchens, hospitals, nursing homes, hospitals, childcare, schools and colleges.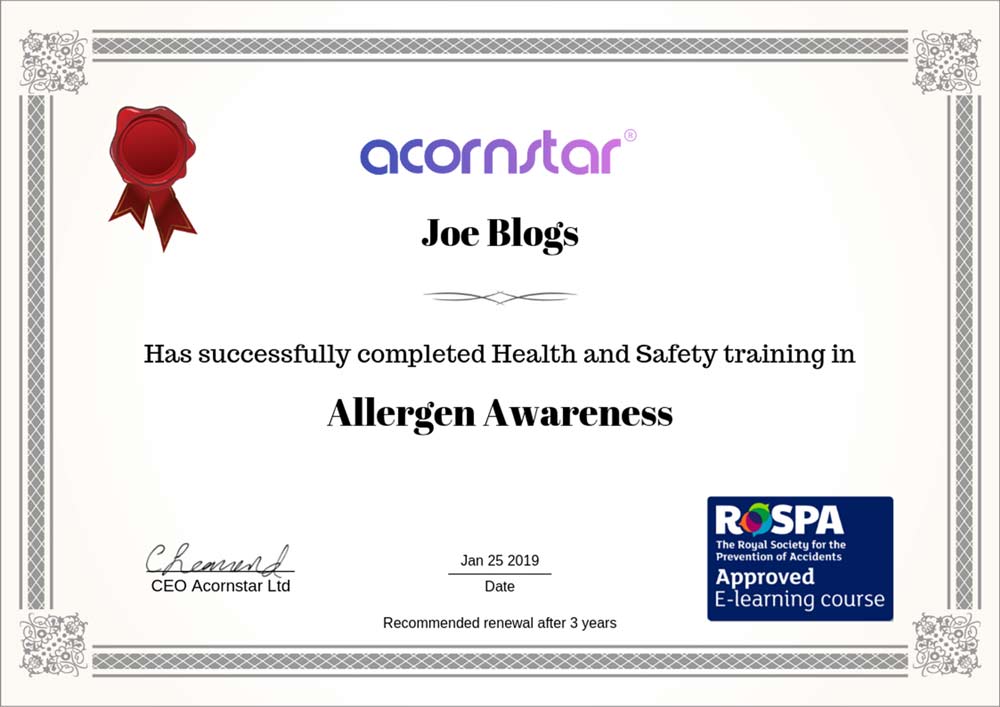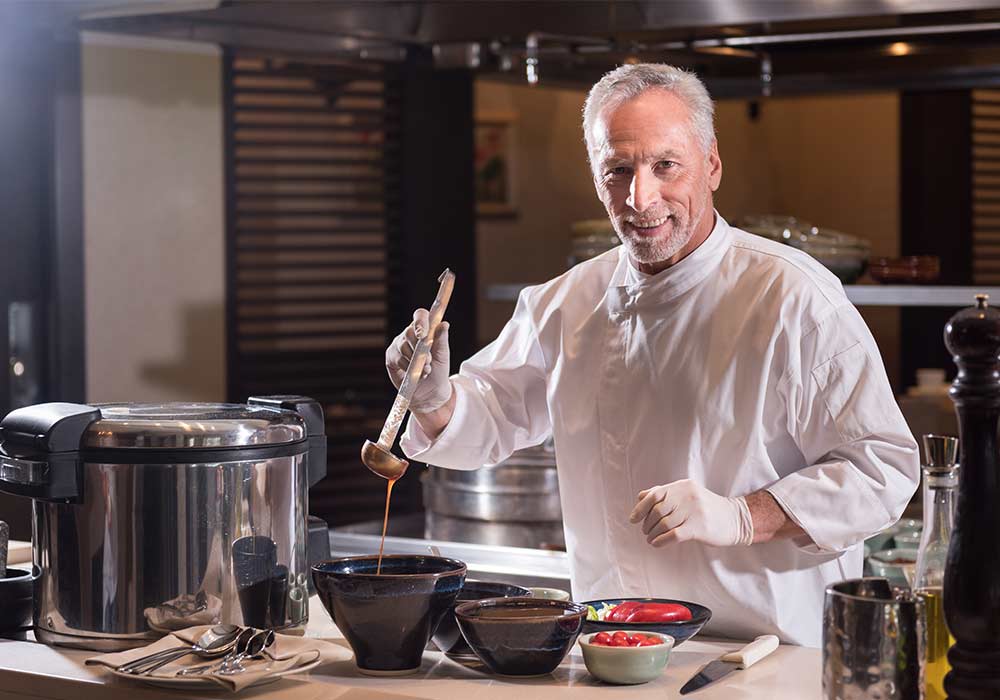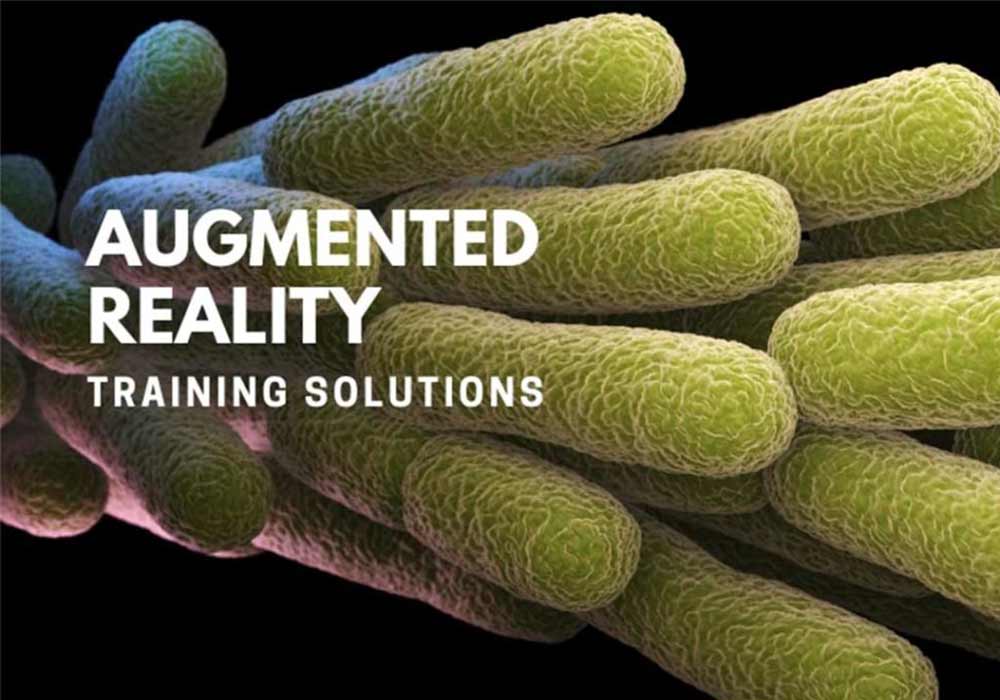 A Business You can Trust
On successful completion of the test, learners can immediately download and print the course certificate, this is also emailed to the learner.
Made By Top Professionals
More Courses
Click on images to find out more about our new online training courses
Group Discounts Available
The experts in food safety compliance.
Acornstar provide a comprehensive one-stop solution for all your food safety compliance requirements
FIND OUT MORE